Coming in July – New Showroom at Jordan's Furniture!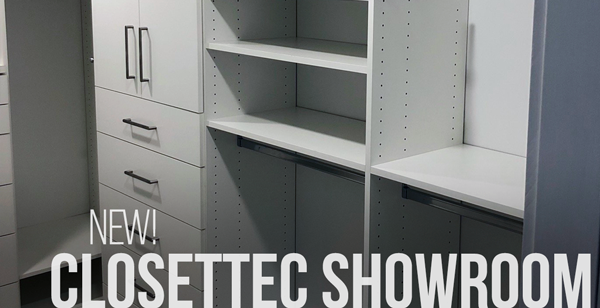 Tweet
Do you have a project you've been wanting to tackle? Maybe it's the laundry room that makes you crazy. Or a pantry you can't quite get under control. Then there's the entryway that seems to explode overnight. And let's not even talk about the garage so full of stuff it resembles an obstacle course. While we specialize in reach-in closets, walk-in closets, and boutique closets, we're also masters at calming the chaos that takes over other areas of your home.
But surfing the internet for ideas gets tiring and frustrating. It can be hard to find someone to help you bring your ideas to life, and it's very hard to determine quality via website photos. If you crave that personal touch and want to see the actual products – open the drawers and see how the hardware works – we've got great news to share!
We're thrilled to announce a new partnership with Jordan's Furniture in Reading, MA! Starting this coming month, you will be able to visit our store-within-a-store at the Reading, MA Jordan's Furniture location, and see (and touch) actual examples of our work. We understand that when it comes to quality craftsmanship and materials, there's nothing like being able to see and touch real examples, whether to inspire creativity or merely reassure.
Don't point-click-and-pray-for-the-best online. Visit our location at Jordan's Furniture and talk to a real person who cares about your project and wants to listen to you and bring your ideas to life in a way that will work for your project and your space.