Custom Storage Solutions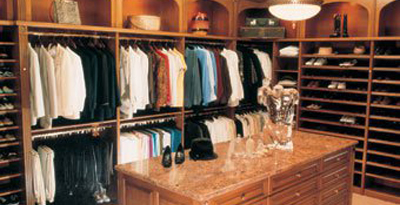 Tweet
By dightondesign
Your closet is where your day truly begins. It's where you decide how you'll look as you take on the world … or even just take on some household chores. Closettec creates closets that reflect how you want to begin and end your day. We design your closet so you can see everything and build it to last. We're so confident of our workmanship that we stand behind our closets with a transferable warranty. So if you ever sell your house, you have a unique addition to its value.
Closettec designs and craftsmanship add real value to your home. No shortcuts. We use only the highest quality materials and our final goal is to make your home more beautiful, more functional, and more valuable.
We do things the old-fashioned way: detailed design plans, the highest quality materials, proven construction methods, meticulous craftsmanship, and a lot of pride.
We specialize in custom-designed, custom-fitted, and custom-built storage solutions that not only answer all of your organizational needs, but are also showcase additions to your home.